The dark web is a deeper part of the internet that allows you to access legal and illegal sites. The best thing is that it bypasses censorship laws to help you see platforms that are unavailable in your region. Finding sites on the dark web may be difficult unless you use the Hidden Wiki.
This wiki serves as a directory to offer you access to onion links for free. If you want to know about sites that are available on this platform, you don't have to search any further. Let's dive into the world of dark web sites on this directory.
Types Of Dark Web Sites On The Hidden Wiki
Here are the different sites you can find on the Hidden Wiki:
Regular Internet Sites
Many people believe that standard internet sites are not available on the dark web. However, that is not true. The dark internet offers you regular sites and platforms beyond the standard internet.
This is why the Hidden Wiki offers you access to clear net services. The category includes dark web versions of legal internet sites such as Facebook and ProPublica.
You may also encounter a BBC Tor Mirror onion link on the Hidden Wiki. All these sites are available on the regular internet and offer the same content on the dark web. The main difference is that seeing these sites on the dark internet will not keep records of your visit.
People use the Hidden Wiki to find dark versions of official social media and news sites to maintain anonymity. It also allows them to enjoy greater privacy and fewer government restrictions.
SecureDrop is another site on the regular internet with an official dark web link. Journalists and whistleblowers mainly use this platform for exchanging information without revealing their identities.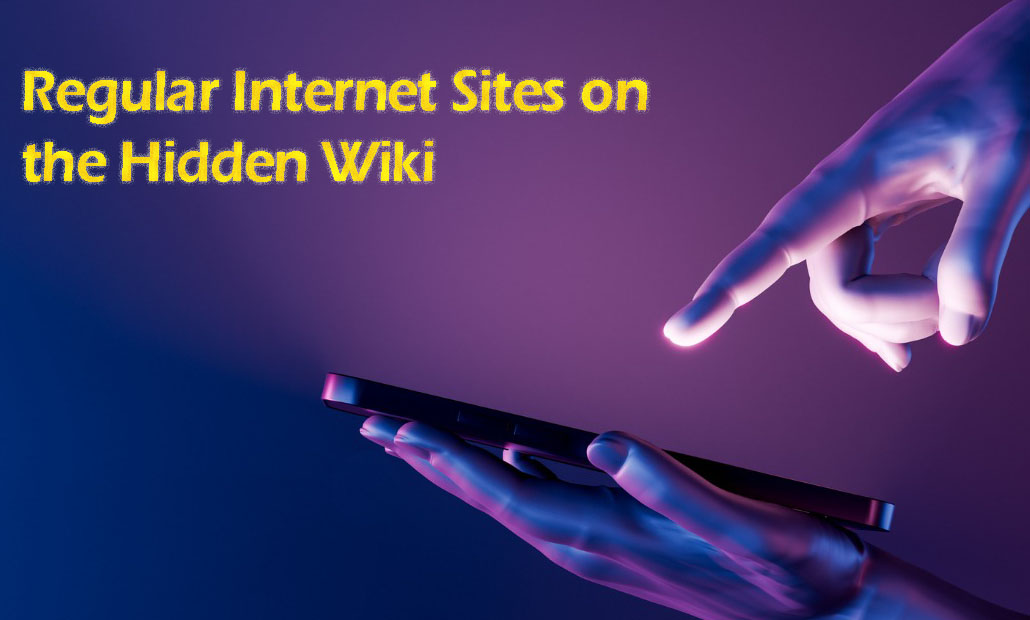 Drug Markets
The Hidden Wiki is famous for having onion links to a number of drug markets on the dark web. These URLs will redirect you to different sites that will sell drugs to you. The main feature of these platforms is that they will not record your personal information.
Some drug shops on the Hidden Wiki may specialize in selling a specific product. For example, sites such as DrChronic can help you get weed while maintaining your privacy. You may also encounter platforms that only sell cannabis to users in a specific country.
Other sites under the drug store category may help you buy smoking accessories or guide you on growing drugs. Vapes, electric cigarettes, and other items are available on dark sites that you can see on the Hidden Wiki. Some of these links may be legal with proper marketing.
However, most sites under the drug market are illegal due to government restrictions. This is why you should be cautious when opening such links using the Hidden Wiki. Always ensure your VPN and antivirus software are on when visiting such sites.
Informational sites that may guide you about different drugs are also available in the directory. Remember, the platform will always give a description of the website in front of the link so that you know what the site is about before opening it.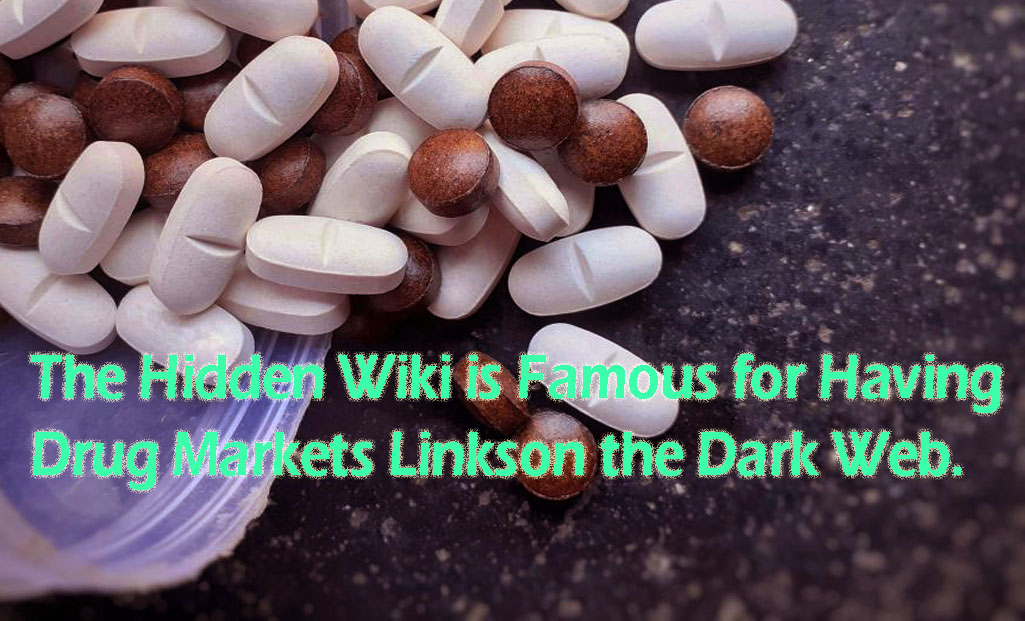 Cryptocurrency Dark Sites
Cryptocurrency, especially Bitcoin, is the main currency that people use for transactions on the dark web. This is why many links on the Hidden Wiki will connect you with sites that will help you manage your funds. For example, you may find an onion link for Dark Wallet in the directory.
The main feature of wallet links is that you can set up your account without revealing your personal information. These sites mainly allow you to conduct transactions on the dark web with enhanced security. Other links that come under the crypto category include mixer sites.
You can find a reliable crypto mixer on the Hidden Wiki to send or receive funds without anyone knowing about the transaction. The primary feature of mixer sites is that you mix your cryptocurrency in a pool of funds. Money from this pool is sent to your relevant recipient.
Remember that the Hidden Wiki does not own any cryptocurrency site that you will find on the platform. So you should not expect the wallets or mixers to be free. Sites that allow you to manage Bitcoin on the dark web mainly charge a service fee.
Never forget this information because most people have a misconception that the Hidden Wiki is free, so the sites it redirects you to also offer free services.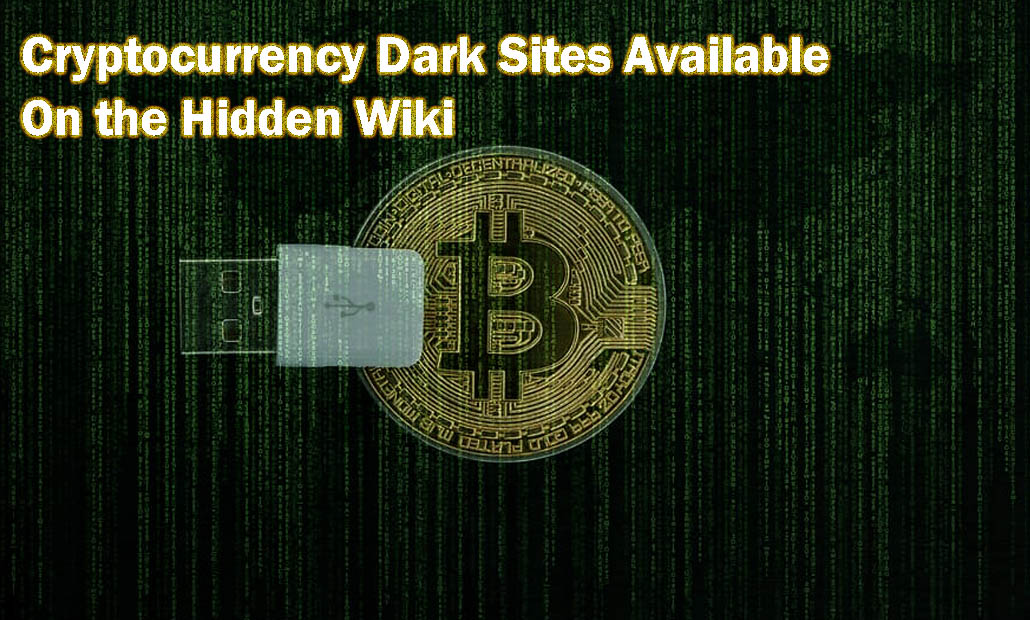 Electronics Sites
The Hidden Wiki has an extensive library of onion links. This is why it also has many pages that will help you buy electronic products legally. You may visit the Samsung store to get tablets or phones without affecting your browser history.
You can also use the directory to find sites that help you buy authentic products at a cheap rate. Many stores are available on the dark web that will help you get Apple items without extra taxes. You can use Bitcoin to pay for such stuff.
Links for sites that sell kitchen appliances, TVs, laptops, and other items are also present on the Hidden Wiki. You can use a specific keyword to find results specific to your product. If you don't know much about sites, then you can view all links under the category to find one that matches your needs.
It is necessary to be cautious when using the directory for these sites because not all links on the Hidden Wiki are safe. Some URLs can lead you to scam platforms. This is why buying products on the dark internet is risky.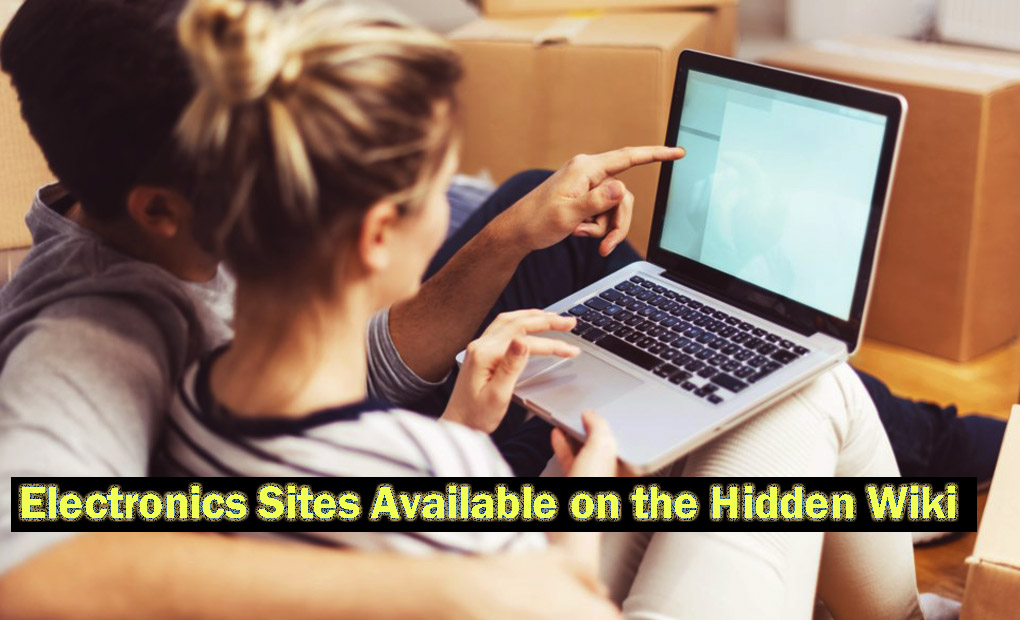 Fake Documents Sites
Getting fake documents on the dark web is easy because of many illegal marketplaces. Finding them through a search engine can be difficult, but the Hidden Wiki makes things easier by categorizing their links on its platform. You can visit a platform that forges IDs for underaged people and criminals.
Minors visit the Hidden Wiki frequently to find sites that offer fake IDs so that they can visit adult clubs and parties more easily. Some websites can also forge travel documents to help you avoid visa issues and visit another country easily.
All sites that offer fake documents are illegal. This is why they are mainly on the dark web and not the regular internet. So you should tread carefully because getting this service can put you in trouble.
The Hidden Wiki also has onion links for platforms that can make fake education documents for you. For example, you may get a forged diploma or degree through the dark web to get a job.
There are also sites that can help you get original UK passports or US citizenship using secret methods. However, this may be risky because you can get caught by the government due to advanced technology.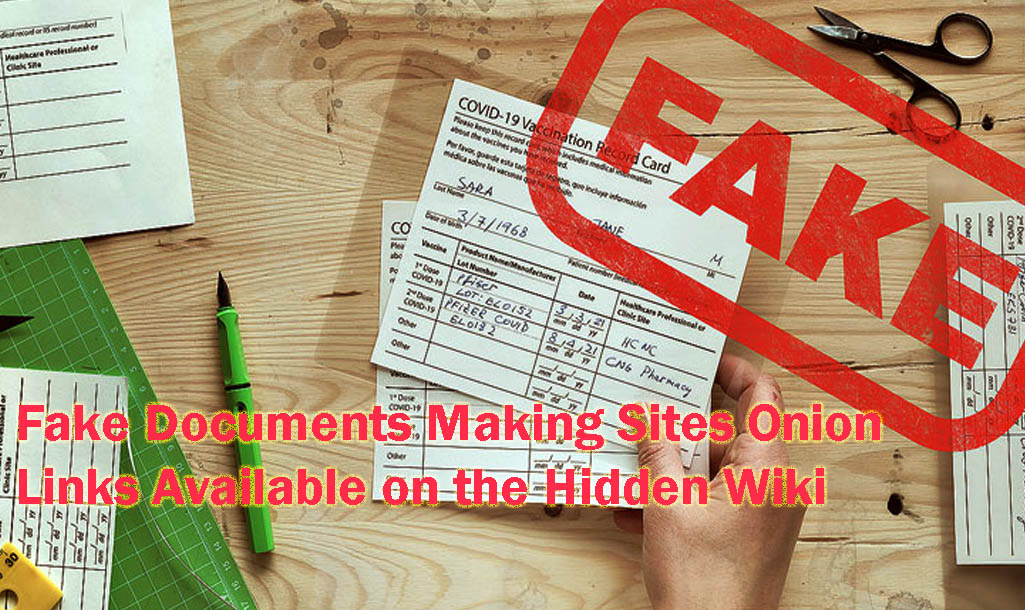 Stolen Data And Digital Services
The Hidden Wiki is a major hub for legal and illegal dark web sites. Onion links that redirect you to platforms such as Genesis Market, 2Easy, and Russian Market can help you purchase stolen credentials or data.
Some sites deal with corporate information, while others have credit card details on sale. The price of the stolen item can vary from $10 to $500 on these dark links. Remember, the Hidden Wiki does not control the sale on any website it leads you to.
Many of these dark platforms also work on an e-invite basis. This means that an insider will have to send you the invite to join the platform's sales and get stolen data. Visiting some of these marketplaces may also be unsafe due to government monitoring.
You will not get into trouble if you just click on a website link on the Hidden Wiki. Things only become risky when you purchase items from such sites. Digital fingerprints can also be bought on some dark platforms.
This link category also remains at the top on the Hidden Wiki and other dark internet directories. People love visiting dark marketplaces to buy data and credentials that will help them succeed in their professional lives.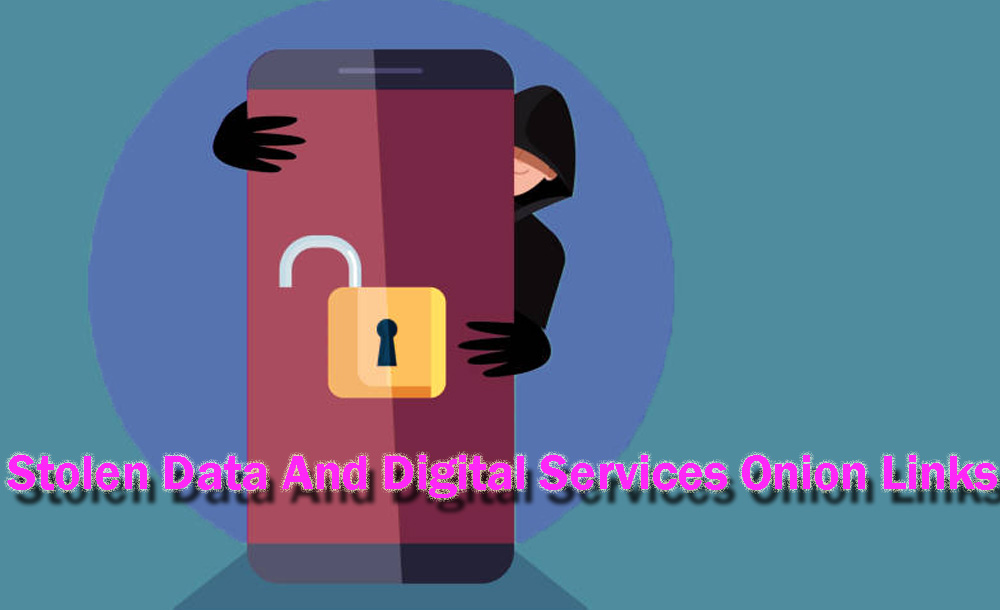 Blog Sites
The Hidden Wiki takes pride in offering useful information to dark web users. It has its own blog that offers security tips, how-to guides, and much more to visitors. However, the site also has onion links to different blogs.
You can visit discussion forums or websites that allow you to keep yourself updated with the latest news. The best thing about such blog links is that they are legal to use. So you will not face legal consequences such as fines for visiting them.
The main purpose of blogs on the dark web is to offer users entertainment and information. These platforms also allow people to exercise their right to freedom of speech. People can comment on articles without revealing their identity.
Such links also allow you to see the news in your region, where websites may be blocked on the regular internet due to censorship reasons. Radware Blog is one of the sites you can find on the Hidden Wiki. These platforms can also help you understand the dark web better through informational guides about onion links.
The best thing is you can also contribute to the directory blog by adding the latest information. Users are allowed to edit links and other information on the wiki.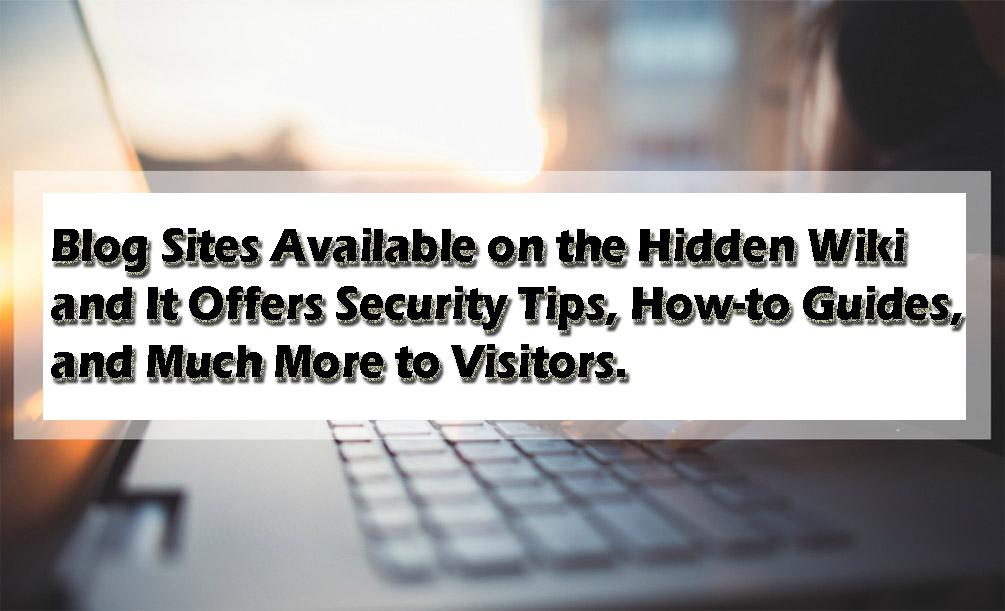 Anonymous Hosting Sites
Setting up a website is easy, but managing it may prove to be difficult. You have to register the domain name and choose a host to keep the platform up and running. You may even want a hosting service that allows you to keep your identity anonymous.
That is where anonymous hosting sites on the wiki directory will help you. There are numerous service providers on the dark web that offer you servers without taking your personal information. They are also not concerned with what you post on the website.
The best thing about such hosting sites is that they offer you complete control over your platform and the content you post. You will not have to worry about censorship, especially if your website is for the dark web. Such sites also don't give your keys to the authorities to maintain your privacy.
You can use the keyword "server hosting" to find such sites on the wiki directory. The only thing you should know beforehand is that these hosting services will charge you a small fee. Some sites also offer additional services, such as VPNs and private search engines.
Daniel's Hosting was a big service provider on the dark web, but it has been hacked a few times. This is why you should always research thoroughly before choosing a hosting site that you found on the Hidden Wiki.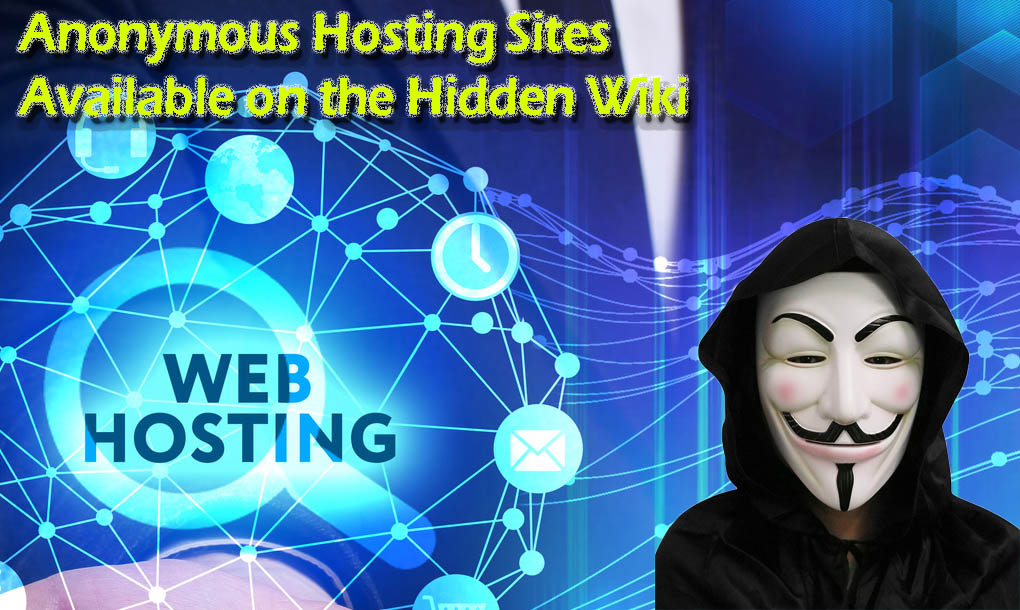 Social Media Services
Many people believe that the dark net is all about illegal and dark things. This is why they become shocked when they learn that this part of the internet also has social media services. Facebook is one of the top platforms with an official Tor site.
You can also find different chat rooms through the wiki directory. Finding onion links of sites like TorBook and Blackbook is a breeze through the Hidden platform. There are also platforms that can help you find the latest music and download them.
Some admins also offer sites similar to Spotify to help you listen to online music for free. The best thing about these platforms is that they will not record your IP addresses or viewing activity. It is also easy to find sites that will help you send auto-destruct messages.
The downside of social media sites on the dark web is that they may disappear overnight due to hacking, government seizing, or other reasons. Such links are mainly updated on the wiki directory as closed or shut down.
However, the directory also updates frequently, so you may encounter mirror versions of the taken-down social media platform. The admins of the wiki also put new links if the site changes its name or moves to another address.
This is why finding social media sites on the dark web is always a breeze with this directory.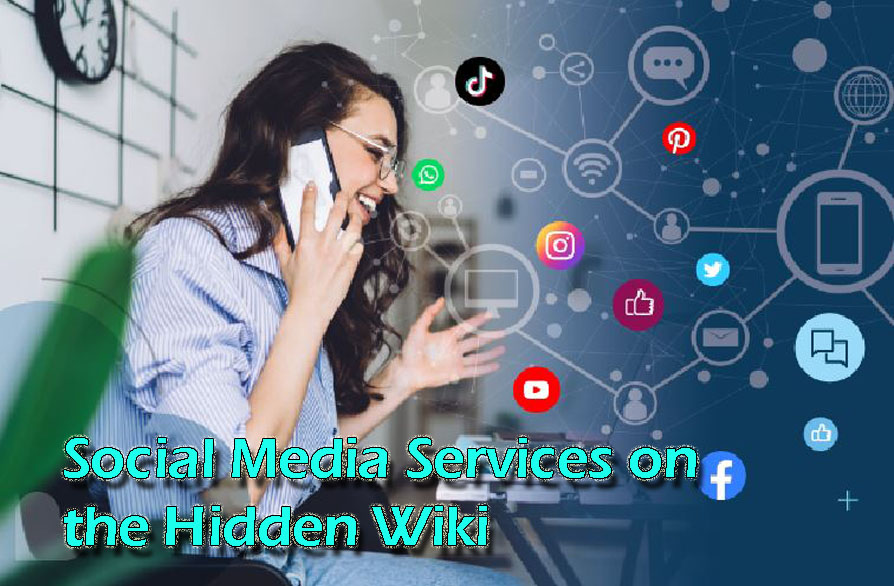 Entertainment Sites
The current generation is more interested in finding safe online streaming sites that allow them to watch their favorite movies and TV series for free. This is why there are many onion links under the entertainment category on the wiki directory.
Torflix is one of the top sites you will find in the directory. It contains all torrent media files for streaming. The best thing is that every video comes with subtitles.
Some Tor sites also offer game downloads of classic games and their older versions that may not be available on the regular internet. A prime example of such a site is FileTor. The great thing is that you will remain anonymous when downloading torrents from the dark web or streaming series online.
Torrents and online streaming on third-party platforms are considered illegal due to piracy reasons. Some countries also charge heavy fines for indulging in such activity. Using these sites on the dark web will offer you more safety because your activity will not be recorded.
Onion links for entertainment sites on the wiki are also updated frequently. This is why you will rarely come across broken links or platforms that are experiencing downtime.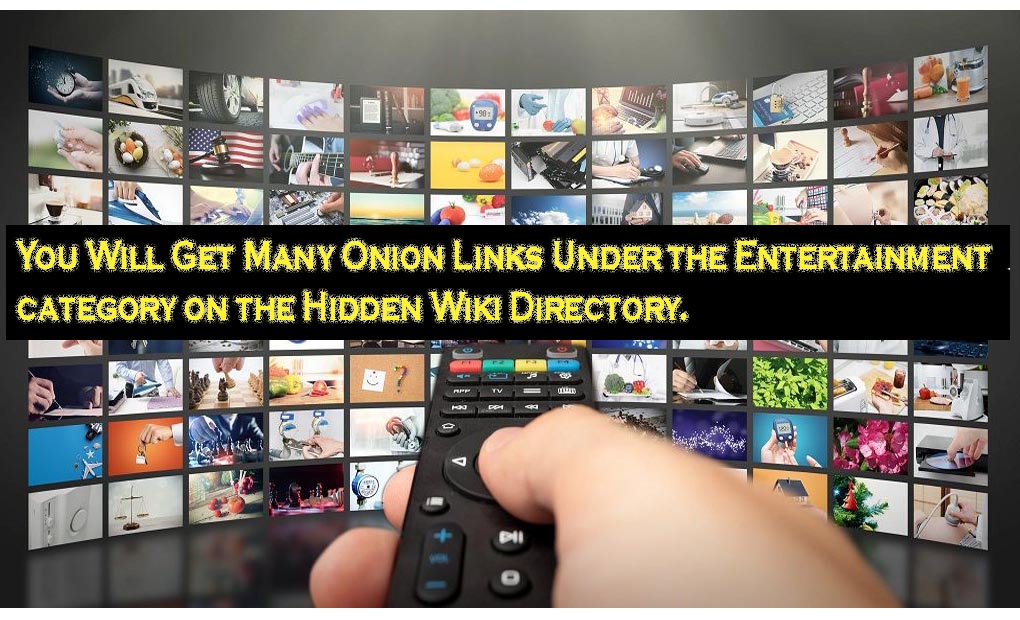 Adult Sites
Another popular section on the Hidden Wiki includes adult sites. This category has various onion links, from reading platforms to adult video platforms. You can also learn about the dark scandals of celebrities using a site that offers such information.
X-rated comics also come under this category. Remember, you don't have to worry about randomly opening links to find a specific site. Every onion link has a small description that will indicate the site's purpose.
For instance, a platform such as XComics may have "adult comic" written in front of the link. You can also find various sites with adult content, such as music videos or episodic series. These platforms are mainly illegal on the regular internet due to various reasons.
This is why viewing content on such platforms can be risky. However, sites that offer adult reading material will not cause you to face problems. Such platforms may also not be monitored by the government, enhancing your security.
Finding such sites may also be difficult on the wiki directory despite the adult section due to outdated addresses. Many platforms with adult content are taken down more frequently. You may also encounter broken links because of the transfer of the site to another domain.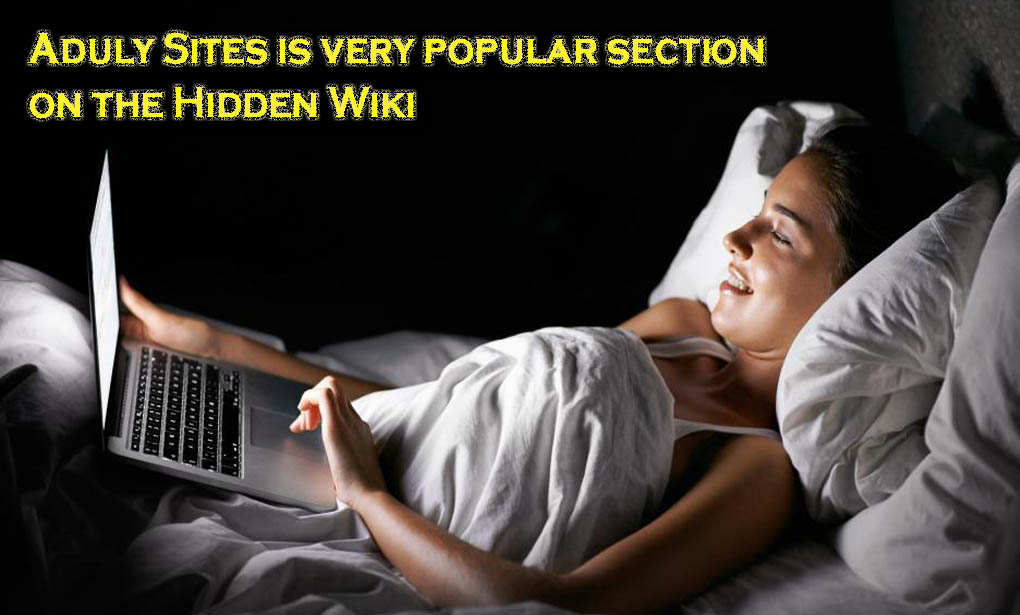 Final Thoughts
These are the main types of sites you will find on the Hidden Wiki. The two popular categories on the directory are crypto platforms and online streaming sites.
Browsing on the dark web can be risky, so always take precautions to stay safe such as using a paid VPN. You should also get the latest version of Tor to enjoy smooth browsing.
The wiki directory may also have mirror or scam versions. Such platforms market themselves as the "Official or Uncensored Wiki." So be cautious if you encounter such directories.